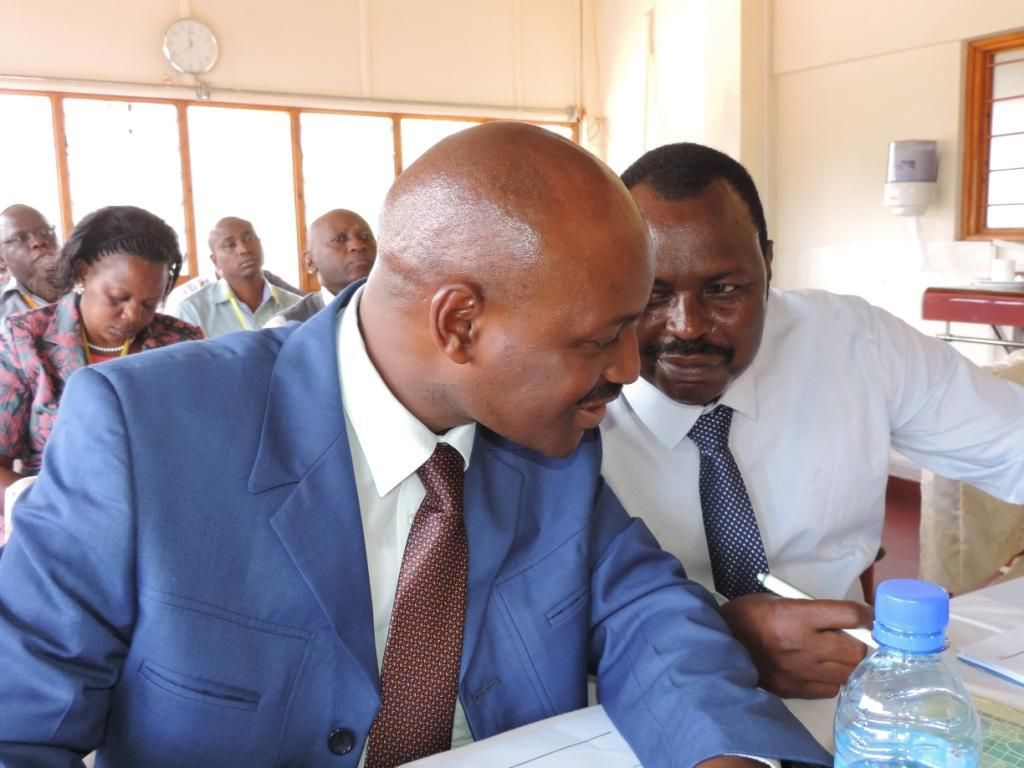 BY PASCAL MWANDAMBO
Qwetu Sacco, formerly Taita Taveta Teachers Sacco has embarked on major expansion plans, chief among them being the construction of a multimillion office block in Voi sub-county.
Once completed, the offices will serve various service sections which are currently being offered from rented premises.
Addressing delegates during the Sacco's Special Delgates meeting at a Wundanyi hotel, chairman Mr Alfred Mlolwa revealed that already a title deed for the plot had been acquired and fencing already done to secure the land from encroachment.
"We have saved about Sh 30m for the branch office and planning for the office construction will start once delegates approve the same," said Mr Mlolwa.
He at the same time revealed that there is an urgent need to put up another office block in Mwatate sub-county saying the current one was located at a flood prone area.
Mr Mlolwa at the same time revealed that the sacco had hired a consultant to carry out a feasibility study for a new branch in Mombasa, who submitted his report in August this year, signaling positive prospects towards that end.
"Our major aim is to recruit business people from that region so our micro credit department will play a key role in the region" said the sacco boss.
He pointed out that there is also a big potential of expansion to Loitoktok especially at Kimana, where the agricultural community has requested the sacco to open a branch there for them to enjoy the benefits the sacco's business department was giving.
Speaking during the SDM, sacco CEO Charles Kaba described this year as a challenging one in view of the signing into law by the president the Act which caps interest rates in the banking sector.
"This sent jitters in the sacco sector, forcing us to revise our interests rates downwards lest we lost some of our clients to the banks" said Kaba.
The CEO revealed that since the reduction in interest rates BOSA loans fluctuated steadily, peaking as Sh 73m in July compared to Sh53m and Sh 69m in June and August respectively.
"It should be noted that before we reduced interest rates around June this year BOSA loan applications for each month used to range between Sh 32m to Sh 33m but after June there has been a surge in monthly loan applications to an average of Sh 60m," said Kaba.
caption: Qwetu CEO Charles Kaba shares a word with Sacco chairman Alfred Mlolwa during the SDM in Wundanyi
We have saved about Sh 30m for the branch office and planning for the office construction will start once delegates approve the same