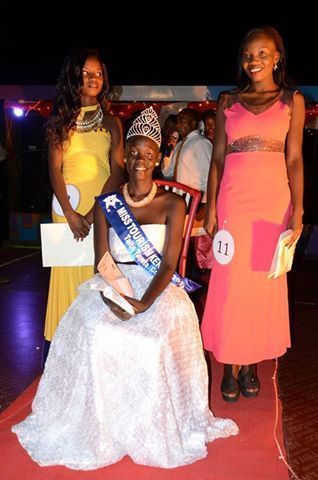 It was short lived joy for Natasha Brenda who was last weekend crowned Miss Tourism Taita-Taveta in Voi after she was decrowned through a boardroom decision by the county government.
The crown was instead given to 21 year old Juliet Shimanyiro, the first runner up, a second year University of Nairobi student studying for a Bachelor of Arts course in Psychology and Sociology.
In a letter by county tourism CEC Alex Mwangeka the county government stated in part .."The committee has unanimously agreed to take the crown from her(Brenda)and award it to the first runner up".
Shimanyiro who was elated after being crowned Miss tourism Taita-Taveta regretted that she was not crowned in front of everyone but said she was elated at the turn of events.
Juliet's mother comes from Western region but the father is a native Taita. By a strange coincidence Brenda 's mother hails from Vihiga and her father from Rift Vallley.
There was heated debate on the Miss tourism event, mainly on social media,notably the Taita-Taveta County Citizenry Forum in which some disgruntled people went ahead to dig up Brenda's past photos and history to build a case for her disqualification.
It had been charged that Brenda neither comes from the County nor did she meet the stipulated qualifications.
Apart from being above the mandatory age of 21, the twenty five year old contestant was deemed an outsider who did not know anything about Taita-Taveta.
Last year, Brenda who lives and works in Ukunda , participated in the Kwale beauty pageant, revelations that stunned many and led to calls for her to be decrowned.
The Miss tourism pageant which was held at a Voi hotel last Sunday cost the county government slightly more than Sh 400,000.
caption: Natasha(seated) after being crowned Miss tourism Taita-Taveta, and on her left the new Miss tourism Taita-Taveta, 21 year old Juliet Shimanyiro.