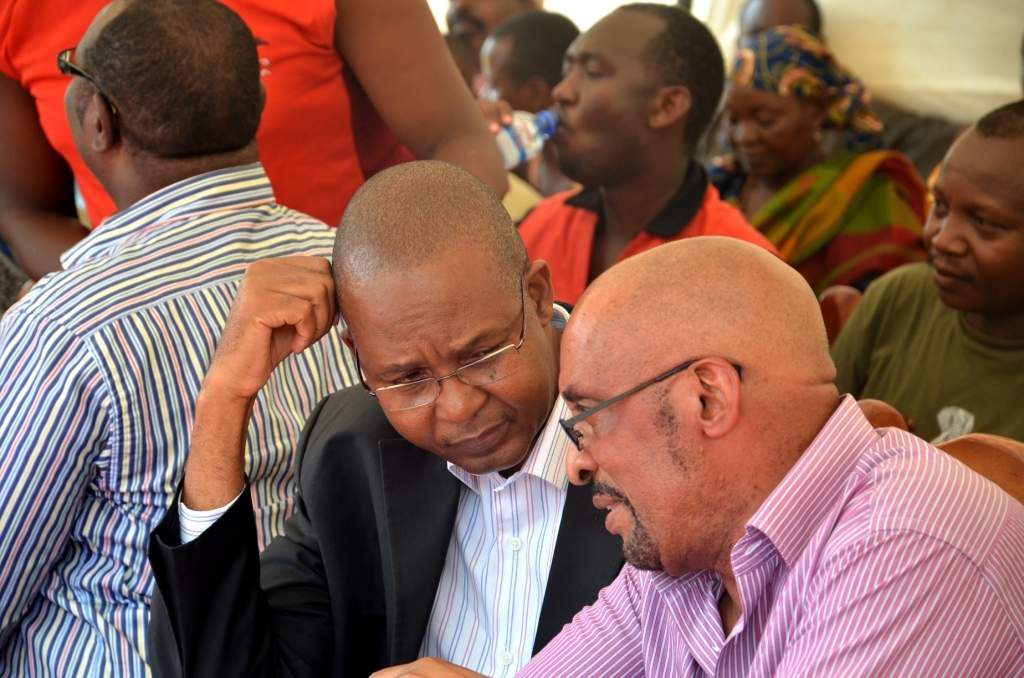 BY PASCAL MWANDAMBO
The other day I had a heart- to- heart chat with Bong'osa Mcharo, one of the informed citizens of this county and an elder as well.Mcharo is also the chairman of Taita Ranchers Association.Our discussion centered largely on leadership in Taita-Taveta county especially under the new constitutional dispensation.
Though it might be preposterous to analyse issues solely on the basis of an individual's views, Mcharo's disillusionment mirrored what majority of our people have come to fall into.
His disgruntlement centered largely on the(mis) management of our resources, especially Tsavo national park which occupies two-thirds of our county land area.The other issue centered on our ranches which have taken up yet another large surface area of our county.
The truth of the matter is that the park and the ranches are being overrun by livestock, the environment is being rapidly degraded but the local mwananchi has nothing to gain from the livestock or the ranches.
The poor peasant farmers who keep one or two cows gain nothing from these vast grazing zones, and can only practice zero grazing, while thousands of livestocks from outside the county are overrunning the park.
The rancour in Mcharo's words was palpable: "We have lost so much as a county and we might not realize much in the future unless we have a change of leadership," he said blinking incessantly.
Which brought up the gist of the matter. For many years our people have lamented about the government( in this case the national government) neglecting and marginalizing Taita- Taveta people.That might have been true, but that is now water under the bridge.
The coming of devolution and creation of counties with a governor and legislators called MCAs and senators was viewed by many as the elixir to our woes. But woe unto.
Corrution has been devolved to an even higher crescendo. Leaders who the other day could not afford even a cheap second- hand car are driving several posh cars, as status symbols of "waheshimiwa," while the common mwananchi watches helplessly.
It's neither a sin nor a crime for a leader to live life of riches and opulence but it's immoral for a leader who suddenly forgets his people after being elected, relocates to live in the major towns and enjoy his hefty pay while wananchi are suffering. What will such a leader tell the electorate when he goes back to seek re-election next year?
It's in fact laughable that some of these leaders are seeking high elective posts when chances of being re-elected for their current posts are almost zero.
In fact wananchi and voters in general should begin questioning the leaders seeking to be elected afresh what they have done in the first five years to warrant going back to bunge.
collective amnesia
However, it would be prudent, and indeed fair, to point out that all the problems are not about leaders, but rather a question of collective amnesia. In any case the people we elect to represent us do not fall from heaven.They are our own people whom we know very well.Who do you blame when things go wrong when you elect someone you have all along known to be corrupt, inept, a womanizer and a drunkard or a witch. Who do you blame when a leader starts to flirt around with people's wives and school girls when you have all along known his charater?.
Actually, my talk with Mzee Mcharo even got down to the nitty ritty of it all.That we elect leaders just to fill positions but deep down, they are just hyenas in sheepskin during campains.
He even dismissed those in office in the county saying re-ecting them might just be another five years of waste and inertia.
"People are saying they want to remove Mruttu.That is fine.But who is better off and can do better than him at the moment?He posed.
The truth of the matter is that 2017 is not eons away. It's just around the corner and if Taita-Taveta people want change, the time to start scouting for fresh leadership is now, if there has to be a change of guard come next year.Otherwise we might be caught awkwardly unprepared and the vicious cycle will continue .
It has been said on many occasions that, save for pioneer leaders such as Dwason Mwanyumba,no other leader since then has left a lasting impression in Taita.For instance, Eliud Mwamunga served as minister for lands, tourism and even water.But what exactly is his place in history?On the same score, what legacy will John Mruttu leave as the first governor of Taita-Taveta? Our leaders should realise that a legacy is a priceless achievement that captures the collective psyche of the people.