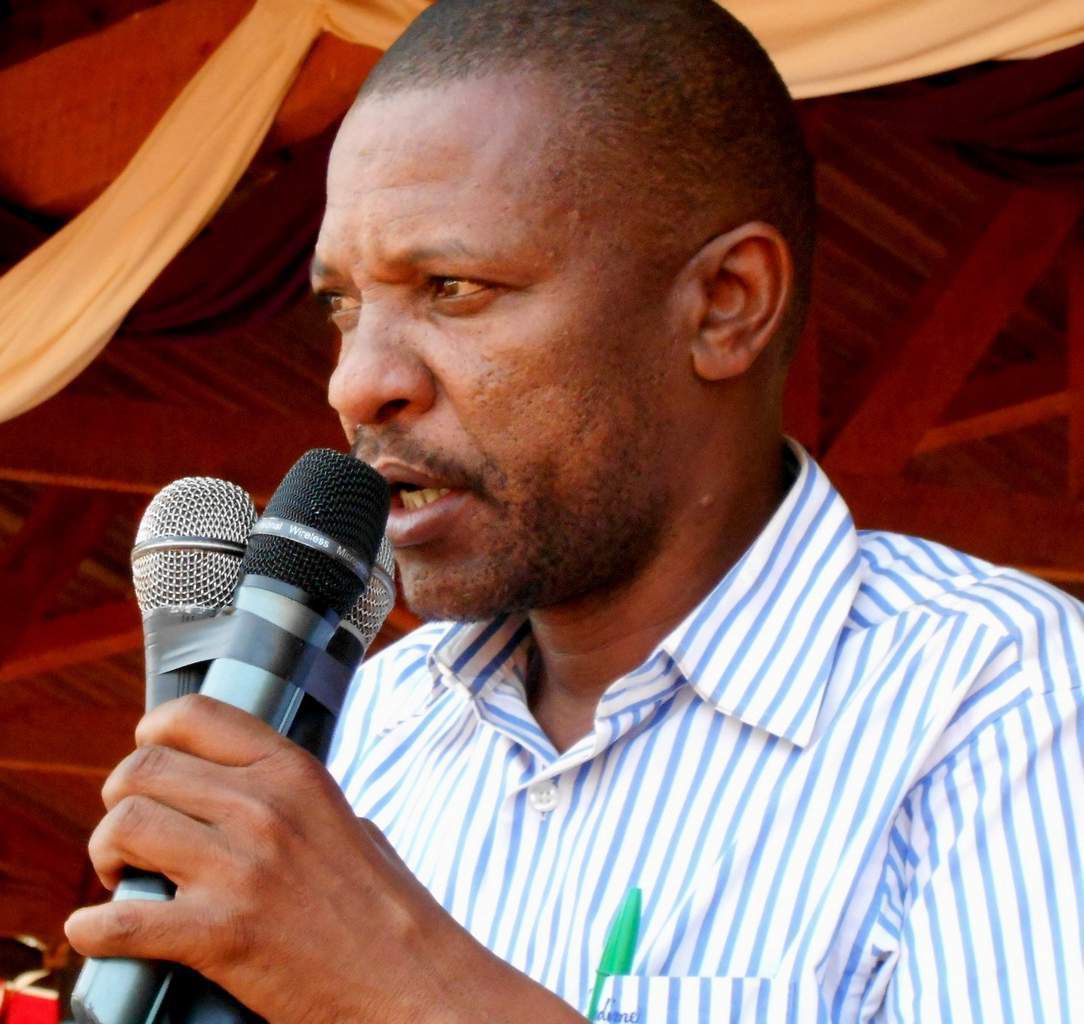 The management of the giant Teita Sisal Estate in Mwatate sub-county has been urged to build a good working relationship with the locals if it has to continue being relevant in the area.
Addressing wananchi during a public baraza at Singila chiefs office , the first historic meeting in which the farm director Philip Kyriazy attended ,area MP Andrew Mwadime said that locals had had a bad relationship with the farm management over various issues among them arbitrary arrests for trespass at the Majengo and Singila villages.
"I challenge you to carry out a random survey among these people and you will be surprised to learn that majority of the people are not with you," said Mwadime, addressing Philip who sat pensively at one corner.
The MP pointed out that the investor would not need any security at his disposal if his relationship with the local community was cordial.
The MP distanced himself from allegations that he had been compromised by the sisal farm management in order to go slow on agitating for squatter rights at Majengo and Singila, adding that at no one time had he met Philip over such arrangements.
Mwadime said that as the area member of parliament he was working with other leaders around the clock to see to it that the squatter problems in the area were amicably addressed.
He however insisted that this would not be achieved in an atmosphere that had been poisoned by malice and backstabbing.
Sharp differences emerged between two groups, each representing the squatters , one led by a Mary Mbogho(which appeared pro-county government and the sisal management) and another by Mwasima Mbuwa Welfare Association, a lobby group that has been waging a protracted battle to have the vast sisal farm resurveyed and all land encroached by Teita sisal reverted back to locals.
limelight
Mr Mwadime said that he was among the first legislators to introduce the matter at the national parliament and wondered why Wundanyi MP Thomas Mwadeghu was now hogging all the limelight over the same.
"I was among the first MPs to introduce this squatter issue in parliament and I am now wondering why Mwadeghu is the one being given all the credit merely because he sits on the parliamentary land committee," regretted Mwadime.
Area MCA Aresmus Mwarabu was booed and heckled and had to interrupt his speech several times as the charged residents insisted that they did not want piece-meal demarcation of the land encroached by Teita Sisal Estate.
To save his face, Mwarabu compared the squatters to stones which never responded no matter how many gestures one made at them.
I was among the first MPs to introduce this squatter issue in parliament and I am now wondering why Mwadeghu is the one being given all the credit merely because he sits on the parliamentary land committee