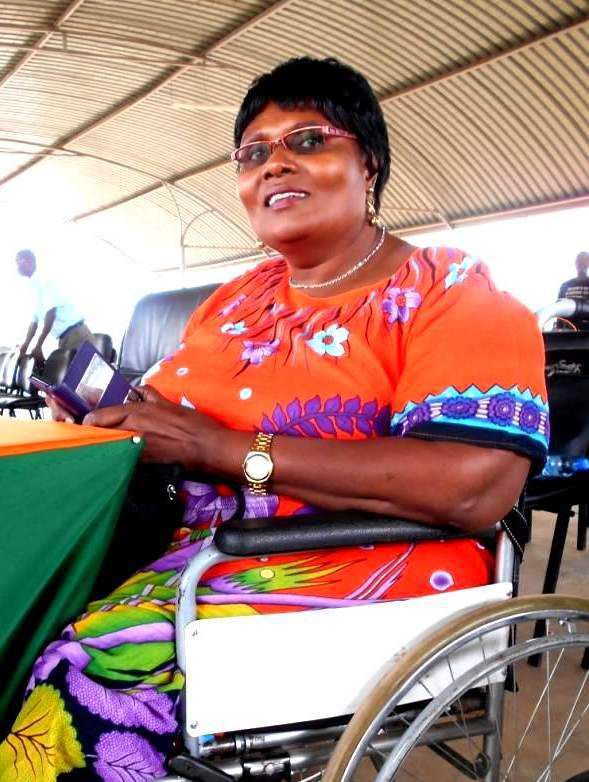 A nominated MCA in Taita-Taveta County is determined to be the first women rep with disability in the country.
Rosina Kisochi who has spent virtually all her life on a wheelchair after she was struck by polio at the age of one, says she is determined to champion issues of women empowerment and especially the rights of the girl-child so that they can play a key role in various socio-economic aspects of the country.
"It is a pity that no single woman with disability was elected as a women rep in the country in the last elections and I want to vie for the seat to prove that even disabled women can play a role in leadership," Kisochi revealed during an interview with i-MPACT NEWS.
The MCA who was nominated by the Cord coalition under the ODM banner to represent persons with disabilities, thanked the party for recognizing her as an able leader and added that this time round she was determined to seek an elective post.
She pointed out that despite the one third gender rule under the new constitution that saw a number of women nominated as MCAs to balance the gender equation, all was not well as most people tend to view nominated leaders as lacking the mandate of the people.
"Women are still the minority in leadership positions in the country despite them being more in terms of population. Take an example of the last elections where no single woman was elected as governor or senator. Coming closer home, in Taita-Taveta county no single woman was elected as MCA. This imbalance needs to be addressed given that with a level playing field, women can make able leaders just like their male counterparts," said Kisochi.
Asked how she would be able to mount countywide campaigns given her disability and the strong financial muscles required, Rosina pointed out that she would set up campaign secretariats at Voi, Mwatate, Wundanyi and Voi sub-counties to popularize her development agenda and aspirations .
Ms Kisochi holds a diploma in county governance and principles of management from the Kenya College of Accountancy (KCA) and is currently pursuing a degree in the same field.
The MCA will battle it out with other political heavy weights for the women seat Hope Sanguli(nominated MCA-Cord), incumbent Joyce Lay and Ms Anna Kina.