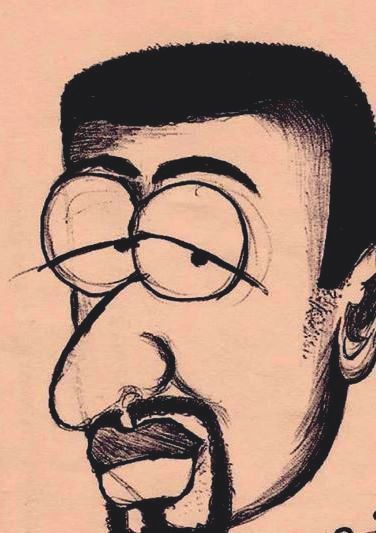 "Cant pee, wont pee..as potential soldier is disqualified for lack of urine"…
Some strange things happen in Mavumbi town that really baffle yours truly, stuff that can actually make good fodder for human interest feature writers. But before I get to that I have been musing about some strange things that happened a couple of weeks ago.
In one incident a police officer literally "ate a bribe" what they call in Kiswahili kula hongo.
According to credible media reports, the police officer who was manning a road block had been caught red handed receiving a bribe of something like tenga mbili, that is two thousand shillings in two one-thousand bank notes, reportedly to set free a culprit who was ferrying either charcoal or stuff of that kind.
I cannot tell exactly why the charcoal consignment was being confiscated but what I learn is that the charcoal chap was in pretty good trouble and wanted to bribe his way out.
But it seems the cop's personal god was not on his side that day and he was caught taking the bribe.
In what might appear like a melodrama, the cop reportedly stuffed the money into his mouth to swallow the evidence, but that did not help. I think the cop's system revolted for being stuffed with things it does not usually digest.
So the cop spat the incriminating evidence and the result was being arrested and eventually being hauled to court.
Talk of creativity gone suddenly awry.
In another incident, a potential solder who had gone for recruitment exercise somewhere in Coast with high hopes of getting the job had those hopes dashed after failing to produce urine despite taking several litres of water.
I wonder what urine production has to do with one qualifying for a military job but that's not the point I want to belabour.
The urine saga made fodder for journalists as various theories began to be spun. Talk of witchcraft: That some envious people did not want this chap, who also happens to be a martial artiste, to get the job. On the other hand some doctors came up with rather interesting explanation on the saga, basing it on psychology, anxiety and all that.
"Cant pee, wont pee", the poor chaps system must have protested. So he was disqualified from joining the military.
Which reminds me of a strange event in Mavumbi town. When a man literally bit his rival's tongue and swallowed it.
windbags
When the story was narrated to me it sounded like well crafted fiction by some windbags in the town.
You see Mavumbi town has many busybodies, wet blankets and gossipers who like spreading rumors about incidents and things that do not exist. In fact I always advise people who care to listen to me, to confirm some things before spreading them around as these might turn out to be figments of some busybody's imagination.
Actually the tongue biting thing sounded rather preposterous to me. As a journalist though,I could not trash the story whole sale so I did some bit of prodding.
The chap who brought the story to me is a local eccentric called Chomelea. The guy moves from one corner of the town to the other with a jiko with live coals and jingles alerting people who have broken and damaged plastic items to bring them out for repair.
"Haya chomelea.. haya chomelea," I had heard him making noise outside our plot. I remembered having a huge wash basin which had developed a big crack after my better half dropped it on the washroom floor.
I called the chap in to do the repair as I showed him a place along the corridor where he could do the job. Of course not inside the house as the smoke and smell of burning plastic could suffocate me. He never suffocates, but that's not the issue here.
As he began his work, Chomelea came up with this tongue biting story.
Which I later confirmed, anyway.
You see these two chaps, who are construction workers, had been drinking together at Mama Wemba's local. Whatever brought the argument that ended up into a fight I do not know. What happened is that the two fellows wrestled each other on the ground till one of them was sitting on top of the other Wangu wa Makeri style.
He then got hold of the other chaps neck and tried to throttle him.
I am told the chap who had been subdued stretched out his tongue as his rival tightened the grip on his neck.
Probably thinking that his rival's sticking tongue was some delicacy of meat, the chap bent down and bit the tongue and swallowed it. The rest is history.
However, what happened in town some time back is actually more of a recipe for both local and national headlines than mere gossip.
I remember telling you in my previous column of what yours truly and my cousin Tim went through when we were caught red handed playing "hide- and- seek" with Mututho.
A few days later one of the Mututho's got a taste of his own medicine, sending tongues wagging in town and spicing up local grapevine for quite sometime. Some drunkards actually went into celebration after what happened.
You see this officer of middle rank actually though he was above the law, flouting the same laws he was supposed to enforce and protect.
Having signed out from the station that he was unwell and was to visit a nearby hospital, the cop actually ended up in a bar and began watering his throat.
After a few hours his boss traced him to the bar accompanied by officers of junior rank to him.
A short argument between the officer and his boss ensued before the latter descended on him with several slaps. The other patrons watched the drama from a distance, holding their breath, only to beak into raucous laughter after the officer was bundled into his boss's car and driven to the station. Poor chap; he did not have time like his other counterpart to swallow all the kanywaji in one swig!
That's Mavumbi town for you.