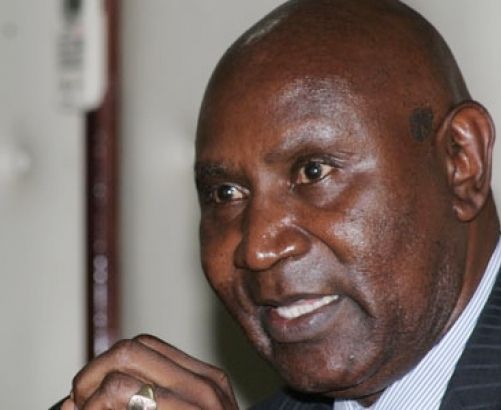 BY i-MPACT NEWS REPORTER
The Auditor General has released a damning report on the massive corruption in Taita-Taveta County Government.
From close confidants of governor John Mruttu, MCAs and county staff, the report exposes what most people have suspected all along: that the seat of power in Wundanyi might be a den thieves.
Among the glaring areas are payments in bank statements not recorded in cash book totaling Sh36.2 million.
Featuring prominently here are county executives Mwangeka Alexander(Sh 185,000)deputy governor Mary Kibuka(Sh193,725).
The report also reveals that more than Sh3.8 million was spent on unaccounted fuel and lubricants, where a company by the name Zipak General Contractors features prominently.
"Information availed for audit review revealed that the County Assembly made payments amounting to Ksh 1,364,500 to cover air tickets travel allowances and conference facilities for various MCAs. It was however observed that there was no attendance register, time table, invitation letters and proof of travel attached to the payment vouchers to support the payments", the report says.
It goes on…"Information availed for audit review indicated that the county assembly spent an amount of Ksh 6,837,479 as sitting allowances to MCAs for plenary and sectoral committees attended between October 2013 and June 2014.However, there was no documentary evidence to support actual attendance and participation".
Another shocking revelation is the use of Sh 672,000 as night out allowances for MCAs allegedly attending a meeting to discuss reports at Voi Wildlife Lodge according to payment vouchers, while a letter by the speaker says the meeting took place at Andy Mark Hotel.
According to the Edward Ouko report, imperests totaling Ksh 11,920,250 were issued to staff and MCAs as of 30 June 2014 but out of this amount more that Ksh 4.7 million was still outstanding at that time.It was also noted that six officers were holding more than one imperest totaling more than Ksh 3.2 million contrary to section 5.6.4 of the Government financial regulations and procedures.
The County Assembly also acquired a 33- seater bus at a cost of Sh 5 million but no documents were available to show how the supplier was identified and selected.
The report recommends that the county assembly should adhere to the provisions of the Public Procurement and Disposal Act 2005 and should provide documents to support the procurement and modification of the bus, failure to which the responsible officers should be held liable and accountable.
boundary wall of Sh 11 million
Availed documents indicated that the County Assembly undertook to construct a boundary wall, a sentry and a cabro block at the CA premises at a cost of slightly over Sh 11 million and paid more than Sh3.4 million, yet the project was not included in the approved budget of 2013/2014 and no supporting documents to show where the funds were relocated from. Secondly, a construction firm that was ranked sixth in the financial bid was awarded the contract even though the firm is not registered with the National Construction Authority. Also, no bills of quantities were available for audit review.
Training Seminars and hospitality
Information availed for audit shows that as of 30 June 2014 an amount of Sh67 million had been spent on training, seminars and hospitality, while the budgeted amount for hospitality, supplies and services was sh10 million; whereas there was no specific budget for the training item, implying and over-expenditure of Sh57 million.
COMING NEXT: AUDITOR GENERAL'S REPORT ON FINANCIAL OPERATIONS OF THE TAITA-TAVETA COUNTY EXECUTIVE
Ground breaking ceremony at Mgeno listed as "payment for land and suppliers"- who are not named- as a governor's close confidant pockets Sh 3.6 million labelled as "acquisition of land"…