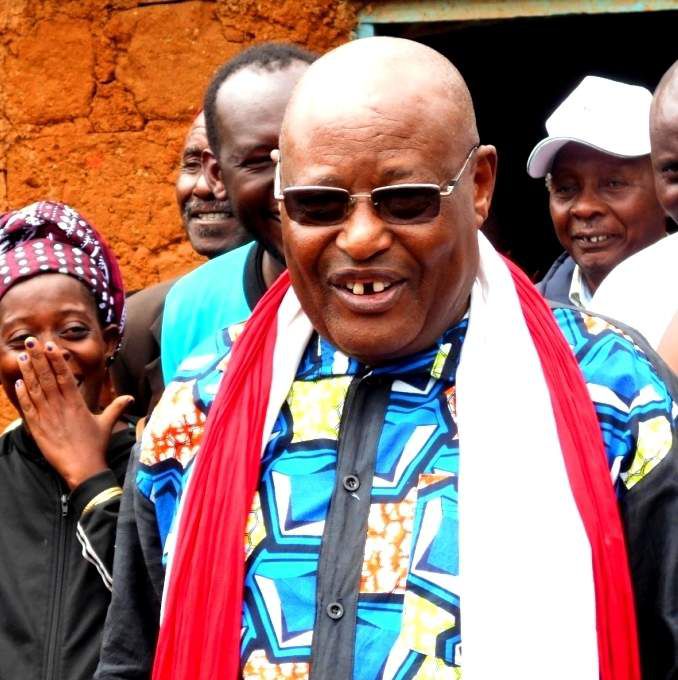 Coastal people have been urged to ignore leaders championing narrow and divisive politics and instead forge unity of purpose in order to benefit from the vast resources in the region.
Speaking in Wundanyi town during the conclusion of the five day Taita- Taveta Mashujaa Peace Walk under the auspices of the Domestic Tourism Association, National Cohesion and Integration(NCIC) chairman Francis ole Kaparo said issues of terrorism and radicalization would deal a heavy blow on the region's economy and asked locals to shun leaders who support such.
"There are leaders who spit vitriol every time they talk. Their language is not of peace but incitement and dividing people. My advice to you is, ignore them completely and eventually they will change and begin talking about development", said Kaparo.
The NCIC boss asked Coast people to do away with groups such ad Mombasa Republican Council(MRC) which he said was out to mislead and divide the people in the region.
"Coast is Kenya and whoever wakes up in the morning and begins shouting "Pwani Si Kenya" is only daydreaming. He should look for another country and leave others in peace," said Kaparo.
He pointed out that local languages were good only to the extent where they were used to unite people but would be retrogressive if used to divide people along tribal lines.
"Even my children do not know Kimaasai but I do not regret that. My children are Kenyans and I am happy when they are able to interact with other Kenyans without feeling as if they are more of Maasais than Kenyans as whole," he said.
Kaparo said that no Kenyan community can live in isolation without interacting with others, adding that everyone should enjoy freedom of movement and association without being considered as a certain tribe.
boundary wrangles
He at the same time asked Coastal communities with boundary issues to sort them out amicably without resorting to confrontations.
In a thinly veiled reference to the long standing dispute between Taita-Taveta and Kwale counties , Kaparo warned that the unity of Coast people would be put to test once such boundary wrangles ended up dividing the people.
Kaparo also visited Mwanguwi caves in Mbale village where the founding father of the nation Mzee Jomo Kenyatta used to hide as he plotted on how to fight the colonial government during the fifties and also laid a wreath of flowers on the grave of Sylivia Manga who used to cook for Kenyatta in those years gone by as well as that of Mzee Zephania Mwakio, Manga's husband. Mzee Mwakio on whose land the caves sit, was a pioneer politician in Taita and founder of the Taita Hills Association.