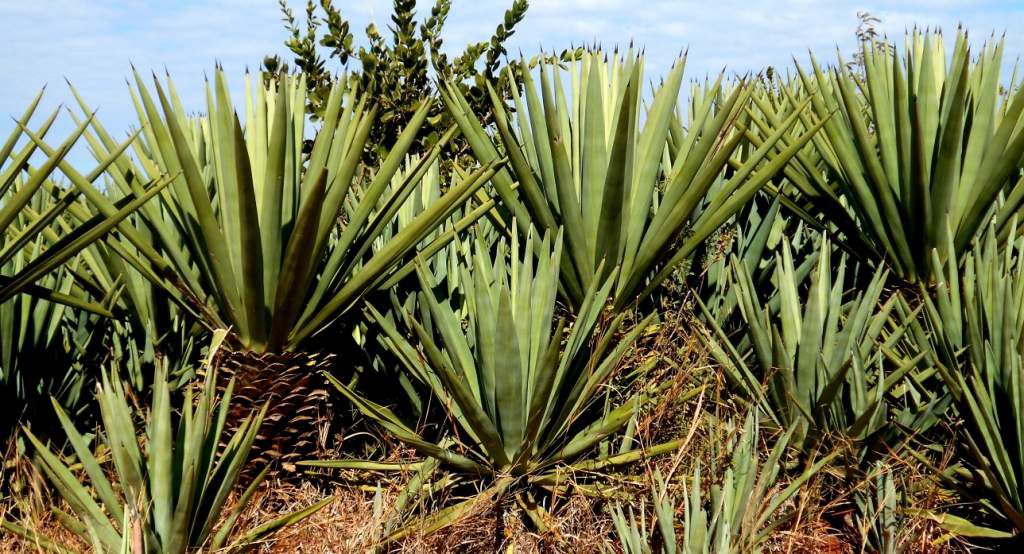 Despite being a key foreign income earner for the country, sisal farming has remained a "sleeping giant" in Kenya's agribusiness ventures, trailing behind tea, coffee and horticultural produce.
The challenges facing the sisal sub-sector in Kenya hinge largely on land use politics and human rights issues rather than the viability of the crop itself.
The land factor has continued to dog the sector especially in Coast region and in Taita Taveta county in particular, where over 300,000 acres of land comprise private sisal farms.
economic fabric
In the hazy mist of human rights issues, especially workers" terms of service and encroachment on locals' land, the potential value of sisal in strengthening the economic fabric of both county and country seems uncertain.
For instance, Taita –Taveta County is ranked first in sisal production in East Africa. It also produces the best sisal fibres in the region.
As a result, the sisal sub-sector is a major economic activity particularly in the lower marginal areas of the county which are essentially arid and semi-arid and therefore unfit for other forms of agriculture.
However, according to Taita-Taveta governor John Mruttu the huge potential of sisal farming in the county has not trickled down to the common mwananchi largely because the vast farms are private business enterprises whose benefits ends up into private pockets.
"The county has a huge potential in sisal farming but the benefits can only be realized if local communities are empowered to undertake small scale sisal farming ventures as happens in Tanzania. The sisal can be cultivated alongside aloe vera which is also an arid plant . Both crops can come in handy in supporting cottage industries to produce fibre, medicinal and personal care products," says Mruttu.
Mr Mruttu revealed that the county government would send a delegation comprising experts in agribusiness to Tanzania to study how the country had succeeded in undertaking viable agribusiness ventures in sisal farming so that the county can develop a concept paper to guide the same in Taita-Taveta.
"Putting land politics and other sticking issues aside, the potential value of sisal as a cash crop in Taita-Taveta and the whole Coast region cannot be overlooked," said Mruttu.
The governor pointed out that sisal farming was a viable alternative land use venture that could steer the county out of poverty but emphasized that diversification held the key to sustainability where the sisal farms can also venture into dairy and horticultural production as well as bee keeping.
Talking to i-mpact news on the telephone, Taita-Taveta County Director of Agriculture Doris Kiia said the potential of sisal farming is huge in the county despite the fact that most of the large farms are privately owned.
"Our interaction with the sisal farms has been minimal because these are private business enterprises but we are working out modalities of working closely with the sisal farm owners so that we can boost private-public sector participation so that benefits from the crop can trickle down to the county government" said Kiia.
Former Taveta MP Mwacharo Kubo lamented over the destruction of large swathes of sisal crop in the area by squatters who were scrambling for land acquired from former MP Basil Criticos.
"Most people taking up land in Taveta are uprooting sisal and engaging in unproductive subsistence agriculture which is not sustainable in the long run," said Mwacharo.
viability
A glaring example of the viability of sisal farming is Rea Vipingo Plantations which has vast sisal investments in both Kenya and Tanzania .
The group has two sisal estates in Kenya with a total sisal fibre production of over 12,000 tonnes annually, representing about half of Kenya's total sisal fibre production.
The Dwa Estate, located at Kibwezi some 200 kilometres southeast of Nairobi, is the largest estate in the group, with a land area of 8,990 hectares and an annual fibre production of over 7,000 tonnes.
The Vipingo Estate is located about 30 kilometres north of Mombasa, and has a land area of 3,950 hectares. The annual sisal fibre production of Vipingo is close to 5,000 tonnes.
The group also owns three sisal estates in Tanzania , the Mwera, Sakura and Kigombe estates, located between 50 and 70 kilometers south of Tanga in north eastern Tanzania.
These estates are owned by Amboni Plantations Limited, a wholly owned subsidiary of REA Vipingo Plantations. The Tanzania estates produce over 7,500 tonnes of sisal fibre annually which is exported through the port of Tanga.
SIDE BAR
The global sisal production stands at about 240,000 tonnes of which Brazil, the largest producing country, produces over 100,000 tonnes.
China produces 40,000 tonnes, Kenya 27,600 tonnes, Tanzania approximately 17,000 tonnes, Venezuela 10,500 tonnes and Madagascar 9,000 tonnes. Smaller amounts also come from South Africa, Mozambique, Haiti, and Cuba.
Sisal occupies sixth place among fibre plants and is classified as one of the world's most important natural fibres.
Kenya is ranked third largest sisal producer after Brazil and China. The main export markets include China, Spain, Morocco, Portugal and Saudi Arabia. Over 80 per cent of the sisal fibre produced in Kenya is exported while the remaining 20 per cent produced by smallholders is processed in cottage industries to make products for both local and export market.
The processing of sisal involves several stages, namely decortications ( extraction of fibre), drying and brushing and finally baling.
Before being packed into bales, the sisal must be brushed to remove pieces which adhere after decortications and drying. Brushing also frees individual fibers from each other and removes the short fibres which are discarded.
Grading is done for marketing purposes as different grades attract different prices.
Baling and packing are aimed at achieving the lowest possible volume, in order to realize savings on freight charges, while facilitating ease of handling. Sisal fibre is therefore baled under great pressure to achieve high density.
However, sisal continues to face stiff competition from synthetic fibres in the world market, with corresponding reduction in prices.
Sisal has numerous uses such making ropes, carpets, rugs , brushes used in machinery, gloves and bathroom accessories as well as making furniture.
...