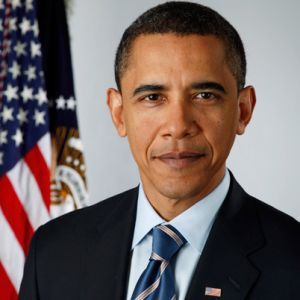 BY PASCAL MWANDAMBO
President Barack Obama's tour of Kenya as the first sitting American president to do so has no doubt gone into the annals of Kenyan history as a landmark event that we shall remember for many years to come.
It is a legacy Obama has stamped in his career as a flamboyant politician and an astute leader whose oratory skills sometimes leaves his admirers in tears and at times in stitches; given his sharp sense of humour, particularly the way he pronounces some of the Kenya delicacies that he admits to have enjoyed in the country where his father Barack Obama Senior was sired and brought up.
But those are mere side shows. The truth of the matter is that despite having Kenyan roots, Obama is an American and his values and attitudes are basically American. His love for Kenya is understandable only to the level that his parentage sprouts from Nyanza.
However, as the Swahili saying goes,.. "Mgeni Njoo mwenyeji apone", loosely translated… "Welcome the visitor so that they can bring succour to the host".
So what succour has Obama brought to our country?
I listened keenly to his grand speech and all that he said is still ringing behind my mind as I write this commentary and I can say plainly that there is nothing new or remarkable Obama has told us.
These are things we have known all along; our weakness and strengths as a nation, and we really didn't need our half brother Obama to come all the way from America remind us about them.
Let me highlight just a few:
Grand corruption: Obama says corruption is not a problem unique to Kenya. Well said. But the fact that graft is not unique to Kenya does not give some political and economic bigwigs the licence to engage in grand corruption merely because it is happening elsewhere. As Obama rightly put it, corruption is an anchor that weighs down any country and an impediment to development. I am sure some political bigwigs and business honchos who thrive on graft and graft- related deals to prosper, were smarting and left with egg on the face following Obama's call for Kenyans to fight this monster at all levels, but more so from the top.
As an illustration, the recent move by the government to deal with high level graft witnessed some half hearted measures being put in place to deal with the monster, only for the hunter to turn the hunted, namely top officials from the Ethics and Anticorruption Commission (EACC)being hounded out of office on allegations of being corrupt and partisan.
Gender parity and the political economy: Here I should basically weigh in on the issue of women rights, and more sothe girl child. As Obama puts it, it is unacceptable in the 21 st century that in some communities in Kenya the girl child has to be dragged out of school, forced to undergo FGM and then married off at a tender age to men sometimes old enough to be a grandparent.
It goes without saying that any society that relegates its women and girls to the back burner risks economic and social underdevelopment in the long run.
Alongside this are the youth who are actually the pillar and future of any nation.
It was inspiring to hear Obama call on the youth to grab the opportunities available and realise their full potential here and now and not dreaming to realize the same overseas.
The youths in Kenya are now growing restless by being constantly referred to as the leaders of tomorrow, which as the hackneyed saying goes.. never comes.
This is instructive because we are still witnessing a scenario where grizzled fellows old enough to be our grandfathers clinging on jobs which their sons and daughters should be doing. Meanwhile the youth with academic credentials, the stamina and the zeal to do the same jobs, are loitering in the streets, jobless.
That the current Government was democratically elected: This might be one of the political statements, despite being said as though in passing, that could easily stir some old wounds among some political circles, especially among the opposition which still habours deep, nay latent, misgivings with the current government following the outcome of the last general elections.
playing it safe
However, seen in another light, Obama was merely playing it safe and acting sungura mjanja. He knows pretty well the volatile nature of Kenyan politics particularly after the conflagration that was witnessed following the disputed general elections of 2007, which saw some top political honchos hauled to the International Criminal Court in the Hague. To read his mind, it is better that the past is laid to rest, and Kenya forges ahead as a nation. Yet as they say, the devil is in the details. On the sidelines when Obama met with the opposition he admitted that the opposition leaders had made certain demands that they had asked Obama to tell the Government to meet.
So here is the catch: Obama was blunt: that when our leaders are in power, they ask America to leave Kenya alone to address her issues as a sovereign nation. On the other hand if the same leaders are in the opposition, they are keen to exhort America to come to their rescue.
Same sex rights: It must have taken president Uhuru Kenyatta the grit of a true Kenyan and African leader to turn down what Obama might have generously ladled out to us as "human rights," where same sex relationships are insitutionalised and anchored in law. In a society like ours that is rabidly homophobic, this could have been a big fly in the ointment of president Kenyatta's leadership, not to forget that these and matters of legalizing abortion were among the most hotly contested issues as we fought for a new constitution a couple of years back .The saving grace is that whether same sex rights are anchored in law or not, these people will exist in our midst, however much we cringe and frown at their sexual orientation.
Praising Kenya for promulgating the new constitution in 2010. According to Obama's speech, December 12 1963 and the year 2010 are historical moments for our country, the former being that time in or history where Kenya became a republic and the later the adoption of a new constitutional order. That much for President Obama. As the doyen of opposition politics Jaramogi Oginga Odinga said Not yet Uhuru, Kenyan has undergone a lot of political , economic and social upheavals since we got uhuru wa bendera from the colonialists. To mention a few, political assassinations and extra-judicial killings of which the governments of the day have been accused of sins of commission or omission, stifling of democratic institutions and abuse of the rule of law, erosion of the basic tenets of equality and the sordid reign of petty bourgeoisie,(and in its wake the amplification of the vice of grabbing accumulation), to mention but a few.
impunity
Moving forward to the constitution, one might argue that it might take years to realise the full benefits of this supreme law, but the question we need to belabour is if we have began on the right footing: Granted, devolution, despite many teething problems, is up and running. But probably the most thorny issue is the application of Chapter Six of the Constitution. Despite the supreme law having laid down clear principles and tents of leadership and integrity, a number of leaders whose actions and behaviour run counter to the constitution are still occupying high government offices and even responding to the titles of waheshimiwa. To mention a few, we have members of parliament accused of rape and sexual assault still in office while war-mongers, architects of hate speeches and tribal slander are still at large.
As Obama-mania dies down and Kenyans get back to the basics, it behoves us to do a lot of soul searching, to look back and ask where the rains began to beat us and ultimately, see how we can craft a prosperous future as sovereign nation.