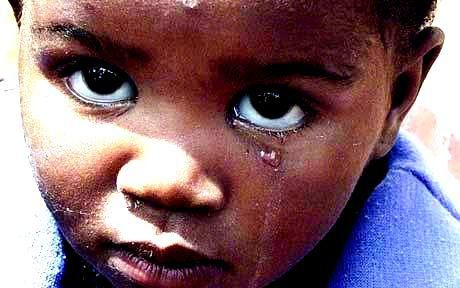 ECHOES OF INNOCENCE
(A poem about my childhood days)
The rocks and ridges rose
Right out of our childhood mood;
In awe they held us we young
Watching them caressing the sky,
And all we young in wonderment
Always wondering why
The landforms lay in wakeless slumber.
In mute amusement we watched
The far off forests being devoured
By flames of furious fires,
Though we knew not who torched
That abode of beasts and birds,
But marveled meekly
At the infernal ferocity
That broke the boughs
Into mounds of ashes.
…And we merely musing
Over our past forest forays
When we drove the cattle grazing
And we would hew wood
And wild grains gather,
Foraging for fat fruits and nuts
And nests with big bird eggs,
That were fresh and good
So that back home we could
Make them part of our food.
There were days when rains would rage
Rattling roofs and shaking shelters
Loosening soils and uprooting rocks,
Scattering way hay and destroying dung;
Destabilizing tables, jarring jugs
Sending children and chicken cooing
Recoiling under the beds and barns.
Anger of heavenly elements reigned
In seamless celestial might
Clashing and clanking and cracking
Like dynamite destroying rock to grit.
…and thunder coiled under cumulus clouds
Lighting lingering and flickering forth
Bathing the land in fleeting flashes.
…and scared stiff we would once again
Hide in the old hut and huddle tight
Softly singing songs against the rain
And scaring things hat walked at night.
And the enraged rivers would recede
To the low lying lands;
Down the deep dangling valleys
As cacophonous cascades clashed
Quickly cracking on resistant rocks.
…and Mama's sublime melody;
A lingering lullaby for our little Linah
Our bonny baby slowly sliding into slumber.
Then Mama would make a mealie meal
With sheep tripe ;
To satiate me and my elder sister Esther
My dear dad and Kali our cat
Then we would hit the deck
Into sweet and subtle dreams delve
To rise at dawn as early as five.
…and dad daily bade us be
Children of charm and cheer by choice
Never fussing and frowning
Over foolish things inspired by malice.
…yet we young and tender in spirit
Would fast forget the fuss
About those from our midst departed
Seeking solace in song and lore.
Limitless laughter lingered large
Glee and glamour beyond compare
Through the days and nights.
And though now old and almost past prime
I still hearken to echoes of childhood chime
Reveling in memories sublime
On many things that occurred from time to time.